Best College Football Game Days In The Carolinas
Ranking the top 10 (stadium, tailgating, fans, atmosphere, history, tradition, overall experiences), here are the best college football game day experiences in the Carolinas.
1. Clemson University
The most exciting 25 seconds in college football may be hype but no school in the Carolinas has a better football game day than Clemson. The fan hysteria is like what you would imagine at an Aztec "Legend of the Five Suns" palooza—the massive temple-pyramid crammed with the land's finest art, treasure and human sacrifices, then buried underneath for the deities. The visiting opponent's transformed hearts extracted, flying Sun-ward on a trail of blood.
2. University Of South Carolina
Unlike Clemson, the South Carolina football program, with a few exceptional seasons over the course of their football history, has suffered mostly mediocrity. Nevertheless their fans have earned the title nationally as "the best fans in college football" for steadfastly supporting the program through sickness and in health, for better or worse, rain or shine, 'til death do them part, season after mediocre season. The good news is: no matter what the outcome of the game is—it's good to be a Gamecock.
3. East Carolina University
Not a football powerhouse but hey … there's more to a best game day experience than what goes on inside the stadium. What about on the eve? The hours that precede kickoff? Lot of the good things going down during the tailgate too. Turn up or transfer, shmacker.
4. North Carolina State University
A scientific study found that observing a Wolfpack tailgate experience shatters the engineer stereotype. Or should do. Balloon boys forever.
5. North Carolina Central University
The Eagles host the best damn Homecoming on Earth.
6. University Of North Carolina—Chapel Hill
College football game day aesthetics can be subjective. Atmosphere can be important. Getting away to a more peaceful time and place. A Tarheel blue sky. Trees. How many game days are more idyllic than Chapel Hill? None, that's how many.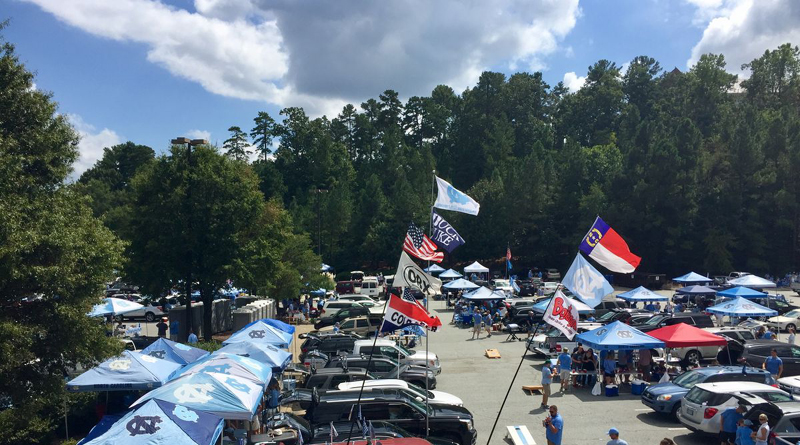 7. Appalachian State University
The App State football program has earned some rather extraordinary victories over higher-rated out of conference competition. A national championship. And the Mountaineers haven't had a losing record in over 40 years. A confluence of consistent gridiron success breeds a favorable tradition, add a party scene that is AAA, and an idyllic environment and you got a Top 10 game day experience.
8. Coastal Carolina University
The Chanticleers light themselves on fire at the tailgate. And smoking + drinking taste better the closer you get to the beach.
9. Duke University
The Blue Devils football fans are no Cameron Crazies but they know how to have a good time. And they tailgate with purpose—like the Tackle Tailgate for the Duke Cancer Institute.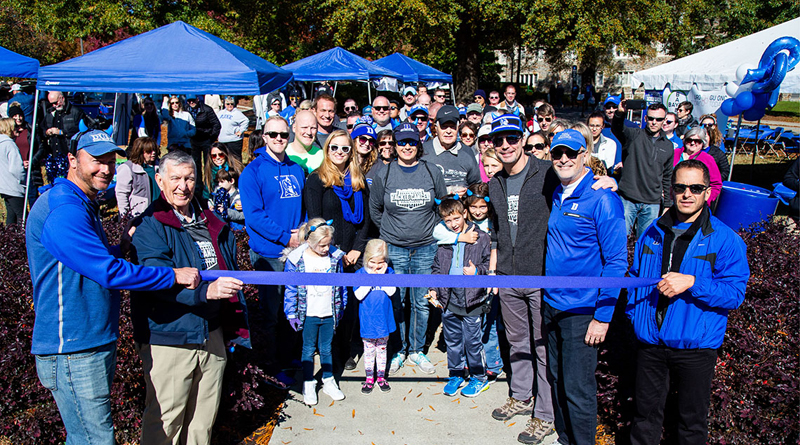 10 Winston-Salem State University
Music, dancing, food, friends—and Rams football is ace. Forever Red.