Top 10 Party Schools In The Carolinas
It takes incalculable suffering and sacrifice, bitterness and envy, on the part of the Collegiate Standard Party Team to reach consensus on which schools qualify for the Top Ten Party Schools in the Carolinas. Long Southern nights fraternizing from inside the magnolias to the barrier islands that often turn into watching the sun come up while in a buzz of organics and chemistry. Don't be deceived: the party road can be hell — in a fun, exciting physically punishing way — but sleep deprivation can make the mind go mad — and sorting the schools in chronological order is madness amuck. Each year, the volume of angst and anxiety required to finally pick the #1 party school would fuel the nervous systems of the entire spring break community from the Outer Banks to Charleston. But in the end—herein lies the Top Party Schools in the Carolinas 2021-2022.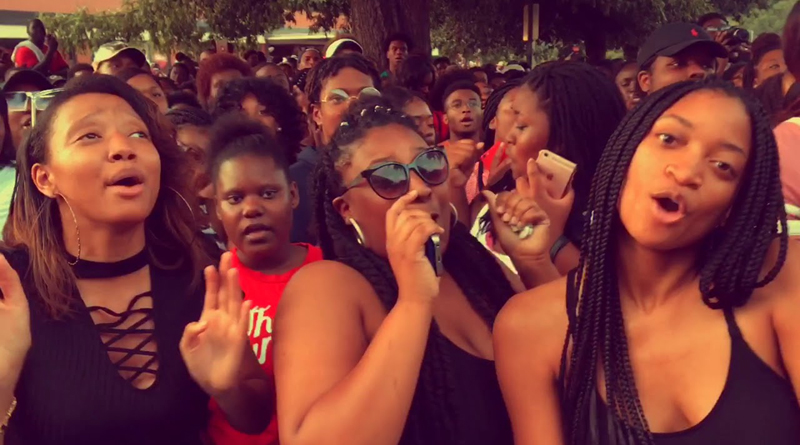 1. North Carolina A&T State University
NC A&T State squeaks ahead of perennial favorite East Carolina University to capture the #1 title based on party action pre-pandemic 2019. Who knows where the rankings will go post-herd immunity? NC A&T doesn't stop until you get enough. Almost any night of the week. Lots of options Wednesday-Saturday. Righteous frat/house parties. If for no other reason, NC A&T earns 2021/2022 best party school in the Carolinas for hosting the Greatest Homecoming on Earth.
2. East Carolina University
Year after year, for ages, ECU is always on everybody's party A list. At one time ECU ranked #5 on Playboy's national party school list. Many of the more serious-minded Pirates have become apologetic for ECU's reputation. Chancellor Cecil Stanton, unaware that he revealed the source of ECU's party catalysts, said, "The perception that 'ECU is a party school' from many years ago does linger in some places. And I think there are a lot of people who are unaware that ECU produces more doctors and dentists for rural and underserved North Carolina than any other institution. We educate more nurses …" Catch that? The nurses. Everybody knows nurses are animals off duty. But hey, they unwind on another level because they need to.
3. University of South Carolina
For the second straight year, Princeton Review has ranked University of South Carolina in the top 20 party schools of America. What places the state's flagship university in Collegiate Standard's Top Ten is the school's relentless death-defying need to get it on. Virus? Don't make the Gamecocks laugh.
4. Elon University
Elon University may be tiny but pound for pound, thanks to a ripping Greek system, it ranks among the party elite. Don't be deceived by Elon's reputation for being snooty and acting uptight superior—everybody gets down and dirty in the Mud Pit at Elon.
5. University of North Carolina Chapel Hill
Guaranteed you have no problem falling in with a group of like-minded at UNC. What happens when you have access to any student organization imaginable? Lots of people—and lots of partays! A Tarheel reports, "There are all types of religious groups (I guarantee you haven't even heard of some of them), intramural and club sports teams, fraternities and sororities, fine arts groups, etc. There literally is a club/activity for everyone. Sports at UNC are a big deal. School spirit is intensely high. Because the student population is so diverse, I guarantee you will find a social scene that fits your needs. You will have no trouble finding a group of friends to hang out with on weekends, whether you're into partying until the wee hours of the morning or staying in and playing Scrabble." Scrabble, yeah.
6. Appalachian State University
The hipster/mountain folk mentality in Boone may be the reason App State parties tend to be smaller and many focus on "live music and smoking mad herb, brah." Across the street from the campus, is The TApp Room, ranked #3 in the Best 50 College Bars in America.
7. College Of Charleston
Lucky #7 on the Collegiate Standard party school list, Princeton Review ranks COC #15 party school in the nation. According to PR: The school also earned the number 17 spot in the "Lots of Beer" category and the number 13 spot in "College City Gets High Marks."
8. NC Central University
If you didn't come to party, don't bother knockin' on the Eagles' door. They got lions in their pockets and baby, they're ready to roar. Sexiest Homecoming in the Carolinas. And nobody has fun like the Eagles.
9. Clemson University
It's the FOOTBALL, stupid. On game days, people arrive at the crack of dawn. The town explodes. 80,000 tailgate all day long, both before and after the game. It's pretty intense. Then the streets literally run with streams of alcohol.
10. South Carolina State University
The Greek life at SCSU is top tier. The Kappas stroll better than you do—and turn up the student body.